With the development of technologies such as AI, biotechnology or blockchain, the last few years have seen accelerated technological disruption. Besides the undeniable economic impact, these advances have also raised a number of interconnected challenges that call for cooperative solutions. To make sure the ongoing progress will serve the greater good, economic cooperation and breaking out of outdated mindsets are more important than ever.
Inspired by women's leadership, Women's Forum Canada will gather representatives from G7 countries and beyond to bring a distinctly female perspective to address these challenges. By gathering passionate and forward-looking speakers, Women's Forum Canada will not only give you a vision of the impact of the ongoing changes but also anticipate the actions to take in order to control and influence the progress to come.
To do so, it will address topics such as Mobilising Technology for a safer, inclusive world, Circular innovation for business and society, How investors evaluate the social implications of technology, Fuelling the engines of innovation, and many others.
Women's Forum Canada highlights will include:
Influential leaders gathering to engage in high-level debates and move towards concrete solutions
A high-level Mexico Delegation represented, building on the success of Women's Forum Mexico in November 2017
Plenary and roundtable sessions and workshops for more than 20 sessions and 60 speakers
A Gala Dinner taking place Thursday, 10 May at the Royal Ontario Museum
Strategic and editorial partnerships with the New York Times and LinkedIn
Networking opportunities over breakfast and lunch during the two days of the Forum (Thursday and Friday, 10-11 May)
Access to the Women's Forum Global Network of 5000 active members for a year
To take on new challenges Women's Forum Canada will gather speakers such as:
Niven Al-Khoury
President of Sanofi Canada and General Manager of the Diabetes & Cardiovascular unit of Sanofi Canada, Niven Al-Khoury joined Sanofi as Public Affairs and Communication Director for Sanofi Aventis after several years working in the medical devices sector. Shortly after joining Sanofi, she was promoted to General Manager Egypt and served four years in this position.
Kristalina Georgieva
CEO of the World Bank, Kristalina Georgieva is a world-leading figure on both financial and humanitarian questions. She was notably in charge of the budget of the European Union as European Commission Vice President for Budget and Human Resources, and worked on numerous humanitarian issues as Co-chair of the United Nations Secretary-General's High-Level Panel on Humanitarian Financing.
Judith Hartmann
Chief Financial Officer of Engie, Judith Hartmann is also Non-Executive Director for both Suez and Unilever. Prior to that, she worked for General Electric for 12 years, where she was notably CFO of GE Group Germany, before joining the Bertelsmann Group as Chief Financial Officer and member of the executive board.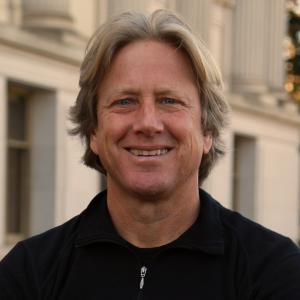 Dacher Keltner
Professor of psychology at the University of California, Berkeley, and Director of the Berkeley Social Interaction Lab, Dacher Keltner is also Co-Director of the Greater Good Science Center. He is known for his numerous studies about emotion and social interaction, power and social perception and behaviour, as well as moral concerns and judgements.
Join us and be part of the conversation to shape leading-edge solutions!
You can register here.