Since its launch 20 years ago, the "Women in Science" initiative co-founded by L'Oreal and UNESCO has celebrated women for their contribution and expertise in science. On 22 March 2018, the initiative held its platinum anniversary at the UNESCO headquarters in Paris in its vision to bridge the gap in the representational discrepancy in the field.
With women accounting for only 28% of scientists and only 3% of Nobel Prizes winners since the awards began in 1901, "Women in Science" annually awards 5 exceptional scientists a prize of €100,000 in honour of their contribution to the fields of medicine, palaeontology, molecular biology, ecology and developmental biology. It also highlights 15 young talents to accelerate their advancement globally. 2018 also saw the launch of 'Men for Women in Science.'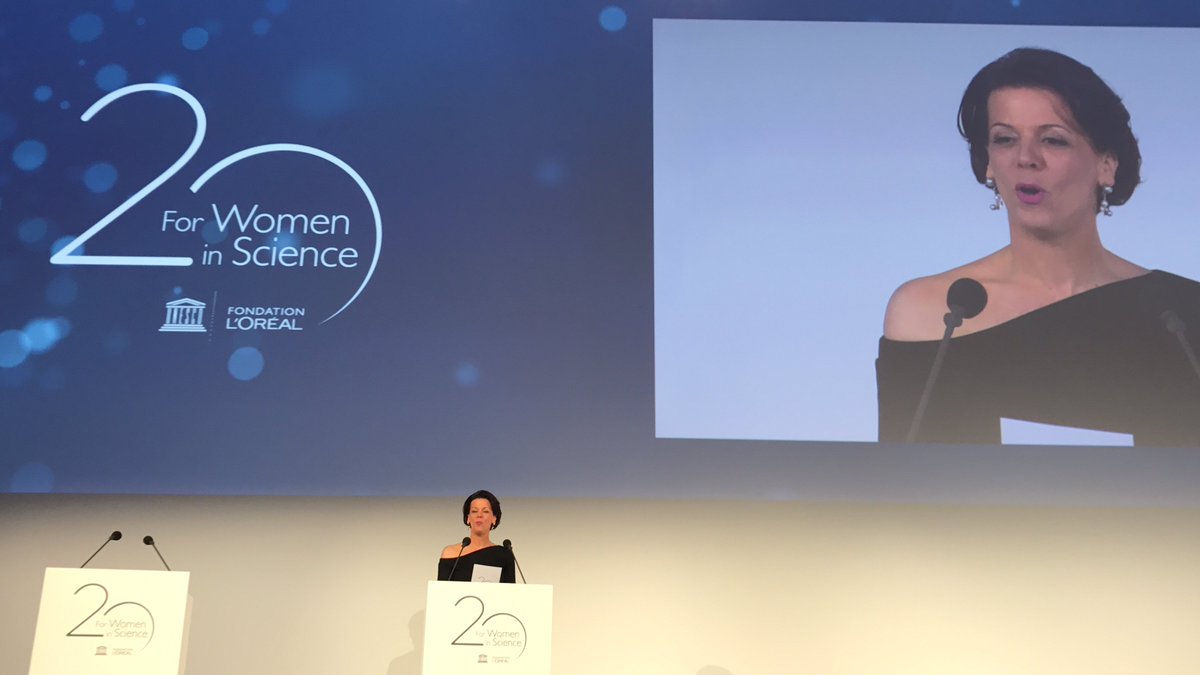 "To arrive at a tipping point, we need everyone to get involved, women and men. That is why the @LOreal Foundation & @UNESCO are extremely proud to launch a new initiative, called Male Champions for Women in Science." @AlexandraPalt, Executive VP of the @LOreal Foundation
This year's L'Oreal and UNESCO Women in Science Laureates include:
AFRICA AND THE ARAB STATES
Professor Heather ZAR
Professor and Chair, Department of Paediatrics & Child Health, Red Cross War Memorial Children's Hospital
Director SAMRC Unit, University of Cape Town, South Africa
For establishing a cutting-edge research programme on pneumonia, tuberculosis and asthma, saving the lives of many children worldwide.
ASIA-PACIFIC
Professor Mee-Mann CHANG
Professor, Institute of Vertebrate Palaeontology and Palaeoanthropology
Member of Chinese Academy of Sciences, Beijing, China
For her pioneering work on fossil records leading to insights on how aquatic vertebrates adapted to life on land.
EUROPE
Professor Dame Caroline DEAN
Professor, John Innes Centre, Norwich Research Park, United Kingdom
For her groundbreaking research on how plants adapt to their surroundings and climate change, leading to new ways to improve crops.
LATIN AMERICA
Professor Amy T. AUSTIN
Professor, IFEVA-CONICET, Facultad de Agronomía, Universidad de Buenos Aires, Argentina
For her remarkable contributions to understanding terrestrial ecosystem ecology in natural and human-modified landscapes.
NORTH AMERICA
Professor Janet ROSSANT
Senior Scientist, The Hospital for Sick Children, Toronto, Canada
University Professor, University of Toronto, Canada
President, Gairdner Foundation, Canada
For her outstanding research that helped to understand better how tissues and organs are formed in the developing embryo.